MéMo / Version française / Publications
Publication (fiche article uniquement)

,
Shame between Punishment and Penance
The Social Usages of Shame in the Middle Ages and the Early Modern Times
Publié le 28 novembre 2013
–
Mis à jour le 30 novembre 2013
Sous la direction de Bénédicte Sère et Jörg Wettlaufer Tavarnuzze (Firenze), Micrologus, 2013.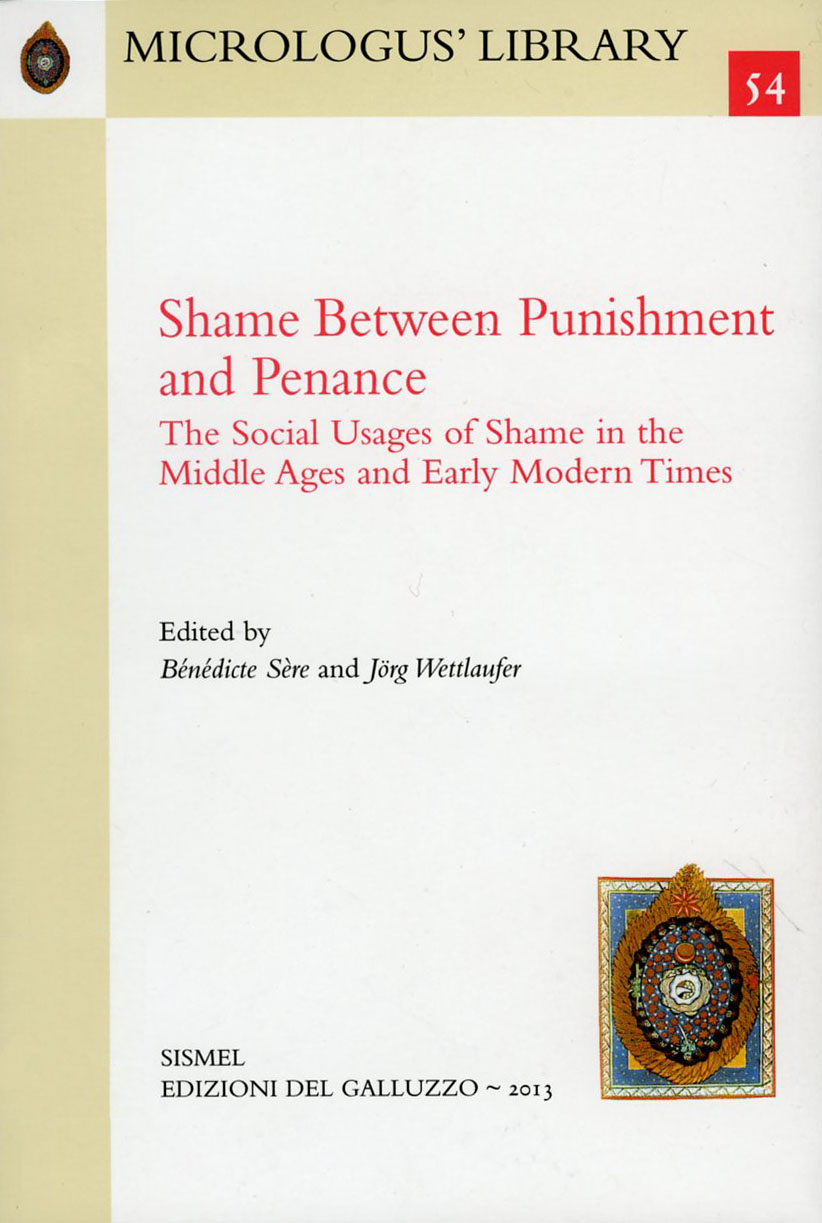 Shame is a fundamental component of human identity. This book investigates the Christian and theological discourses on shame in the context of confession and penance and the use of shame as a means for punishment and disciplinary chastisement in law. The papers included in this volume concentrate on four central aspects : semantics of honour and shame in Antiquity and the Early Middle Ages ; shame and penance in theological discourse and practice ; shame and punishment in secular and ecclesiastical law and a closing section on interdsiciplinary perspectives. This thematic exploration aims to unveil the historical development of the manifold cultural constructions of this evolutionary adapted emotion.
Mis à jour le 30 novembre 2013